MOST POPULAR SIMPLIFYING AND DECLUTTERING POSTS OF THE YEAR
In this article we're taking a look at the most popular simplifying and decluttering posts of the year from Balance Through Simplicity. I hope they encourage you to reflect on what clutters your home and complicates your life so that you can declutter and simplify as we head into the next year.
THIS YEAR'S MOST POPULAR SIMPLIFYING AND DECLUTTERING POSTS OF THE YEAR
One of my favourite ways to end the year is to share a round-up of the most popular simplifying and decluttering posts of the year from Balance Through Simplicity.
I love to look at the page views and see what you like to read, what resonated with you and what you didn't like so much! Not only is this helpful when it comes to planning content for next year, but it helps me understand more about what you enjoy reading and how I can give you more value whenever you drop by my website.
Decluttering our home and simplifying our life isn't a one-off project. Of course, you can make a list, or even follow one of my own decluttering lists, but as I'm sure we all know, clutter has a tricky little habit of finding its way back into our homes and lives!
Decluttering and simplifying is an ongoing lifestyle shift. I hope my website can not only provide a source of information, but that it's also a source of inspiration to simplify life and a gentle reminder for a clutter-free life, with less stuff and more meaningful living.
In this week's article, I'm sharing a list of the 10 most popular simplifying and decluttering posts of the year. Starting at number 10 and working our way down to the most popular at number 1.
No matter where you are on your simplicity journey, I hope you enjoy this year in review. If you haven't read the posts before, I hope you find them helpful. If they're already familiar to you, perhaps they'll act as a little gentle reminder and encouragement to simplify your life as we head into next year.
MOST POPULAR SIMPLIFYING AND DECLUTTERING POSTS OF THE YEAR
10. How to declutter your mind
Clutter isn't just the stuff that takes up our physical space. The stuff in our cupboards, drawers and sitting on our countertops. There are plenty of other things that clutter our lives in different ways. This could be too many activities in our schedule, too many things on our To Do list, too many subscriptions draining our bank account, to name a few.
Clutter can also be emotional and psychological as we busy our brains like we busy our life. We might feel overwhelmed, stressed out, anxious or frustrated. We might have negative thoughts, too many things to remember, too much to think about.
Just like our homes become cluttered so too do our brains. And when this happens, we can't think clearly, we become distracted and lose focus.
That's the reason I shared this article on how to declutter your mind and 24 practical tips to help you think more clearly. What's cluttering your mind right now?
Read the full post: How to declutter your mind (24 practical tips)
9. 11 Simple things to do before you start decluttering
Decluttering doesn't have to be difficult but for many of us, it's not simply a question of moving room to room and throwing out everything we don't want to keep.
Perhaps you don't have much spare time and don't want to spend a whole weekend decluttering your entire home?
Maybe you have little kids and not much time, energy or freedom to embark on a decluttering project?
You might find it difficult to part with years of accumulated belongings. It might be emotionally too difficult or you feel anxious or scared about letting your stuff go?
Perhaps you feel guilty about getting rid of stuff that you've previously paid money for and it feels like a waste.
Your family might not understand or be on board with decluttering your stuff so they can't or won't help and you're feeling on your own and unsupported?
These are just some of the common reasons why people find decluttering difficult and they're all very valid arguments we use to put decluttering off until another time.
However, with a few tips and some thoughtful planning and preparation beforehand, it IS possible to declutter your home (and your life) without stress or overwhelm.
Planning and preparing before decluttering beforehand, both practical and for your mindset, will help make decluttering easier. It will also help you overcome some of the common decluttering challenges and obstacles I mentioned above which trip us up or impede our decluttering progress.
Read the full post: 11 simple things to do before you start decluttering
8. How to create a calm home
After I've been working all day, I look forward to coming home and switching off from the day. I don't want to be greeted by the mess of the morning, screens blaring, or lots of stuff everywhere.
Instead, I prefer to quieten my busy brain, enjoy chilling out with my husband, kids or just by myself. The outside world drains my energy and I like to be able to re-charge my batteries when I'm at home. A calm, peaceful, relaxing home helps me do that so that I'm ready for action when I need to go out again!
I'm an introvert and a Highly Sensitive Person which is why calm is so important to me. I'm easily affected by too much noise, too much movement, too much of most things… perhaps this is one of the reasons why I became hooked on decluttering and the benefits of living with less stuff, distraction and clutter.
To some extent we're all affected in different ways by our environment but I know for myself that I feel refreshed, happier and less wired when I'm in a peaceful, calmer space.
The same goes for my kids. They don't always want to be rampaging around the house. Sometimes they need calm too. Time for quiet games such as building Lego or drawing and colouring. Sometimes, they just want to relax on the sofa with me and read a book.
If you feel the same, I hope the tips I share in this post on how to create a calm home will help you, whether you live on your own or with kids, pets and more!
Read the full post: How to create a calm home (20 tips for more peace and less stress)
7. How to make time for yourself
Deep down we all know the value of self-care but putting ourselves first every now and then can still feel difficult. In this article I'm sharing some simple tips on how to make time for yourself without feeling guilty or selfish.
When you take a moment to put yourself first, you can spend time relaxing and unwinding, learning new things, being receptive and opening your mind to new possibilities, even practical things such as having your hair cut, choosing clothes that you love and feel good in. The choice is yours, but the point is… you have choice.
Time for yourself is time away from your To Do list, your list of responsibilities and commitments. It's time away from the things you HAVE to do each day that sap not only your time, but your physical and mental energy.
It's time to have a nap if you're tired, meditate if you need calm, journal if you need clarity, kick-box if you need to let off steam.
Time for you is whatever you need it to be right there and then.
Yet, even those of us who know we need time for ourselves struggle with HOW to find the time. We know it's not good to be busy all the time but just how do we carve out a little bit more free time in a busy schedule?
In this post I'm sharing some simple tips on how to make time for yourself without feeling guilty or selfish. How good are you at making time for YOU?
Read the full post: How to make time for yourself without feeling selfish or guilty
6. 20 Reasons to own less stuff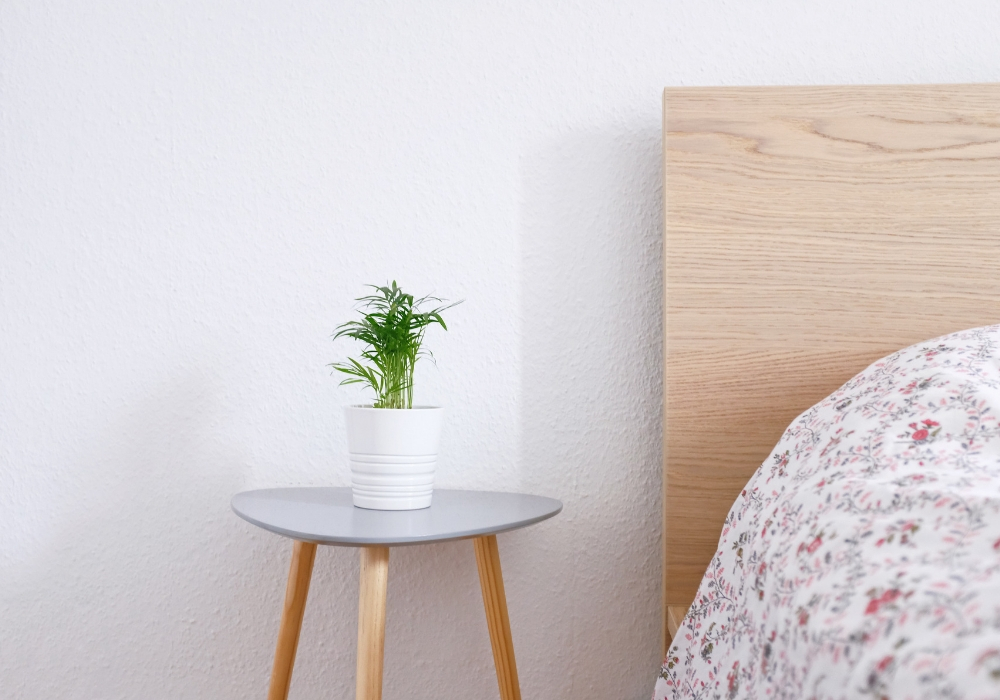 As empowering and liberating as it is, decluttering is only the first part of the story. It's the place where most people begin their journey to a more minimalist, simplified life and where you can see and feel the biggest change in the quickest amount of time.
Yet, getting rid of some (or most) of your unwanted possessions doesn't have to be the end of the story.
Of course, you're going to feel some great benefits such as more physical space and less to tidy and clear away but there are many more good reasons to follow it through and change your relationship with what you own.
In this post we look at why decluttering your home could be just the first step and instead think about what you might gain by owning less in the longer term.
Owning less stuff isn't about going without. It's about creating space for things that are more important than to be just stuffed in a cupboard somewhere. What's important to you?
Read the full post: 20 reasons to own less stuff
5. How to be less busy
Being busy seems an inevitable part of modern daily life. We all have things to do, places to go, pulls on our time, energy and freedom. It's difficult to press the pause button on life until you're ready to go again! How busy we are often also seems beyond our control and we accept it as the default state for a full, rewarding and valuable life.
Yet, if I was to ask you how you feel when you're busy, what would you say?
Would you say you love it, you thrive on it and need it in your life or does being busy make you feel a little on edge, wired, tense, even stressed or anxious?
When we've got too much on our plate our bodies and brains react. Feeling anything on the spectrum from totally overwhelmed to needing that extra cup of coffee is a sign that perhaps we need to slow down, check-in with ourselves and find a little breathing room out of our busy day.
If this sounds familiar, in this post I'm sharing some helpful tips on how to be less busy and create some space, time and freedom in your schedule.
Read the full post: How to be less busy
4. 15 Ways to make life easier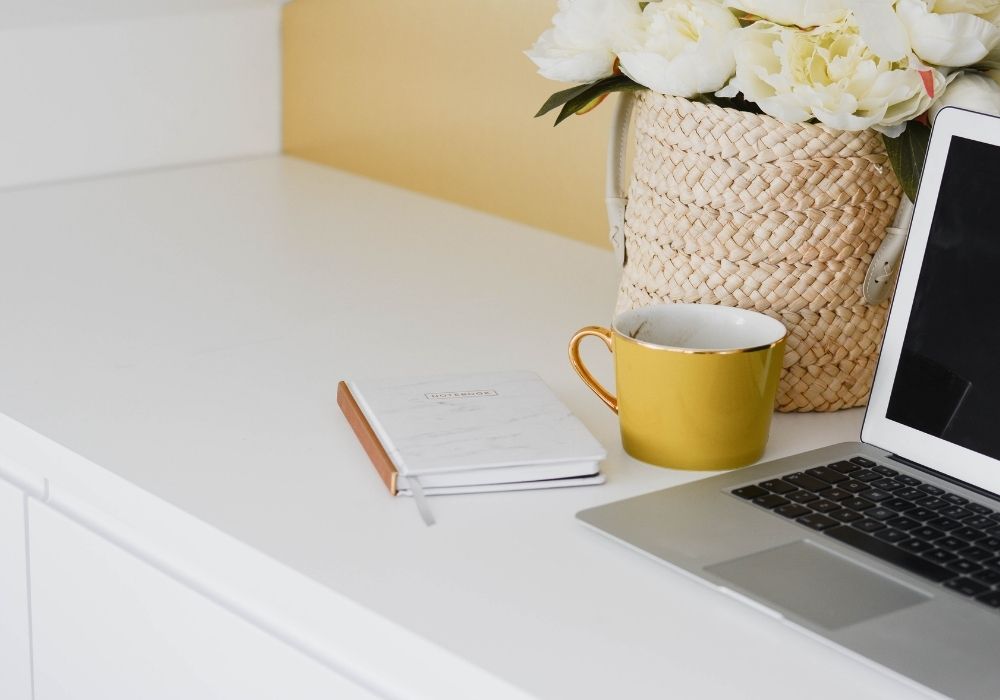 Being honest, I have a busy life and not a lot of spare time on my side. I juggle full-time work, a growing family, this blog and the rest of my life.
No amount of simplifying can wave a magic wand over my life and make it stress-free or a walk in the park. I think that goes for pretty much all of us at some time or other!
Life can get busy, very busy and it's not always of our making. There are so many other factors that come into play. Work, family, financial or health worries, things to do and places to be…
All we can really do is find a balance, declutter and simplify wherever possible and make intentional decisions on what supports us and what doesn't.
When I was brainstorming for this post on ways to make life easier, I asked myself some questions…
How can I make life less difficult?
How can I make life more comfortable?
How can I make everyday life easier?
I made a list of things which I've done or have put in place which have really helped make my own life easier and I share them in this article on how to make life easier. Take a look and see if any of the tips could work for you?
Read the full post: 15 ways to make life easier and less stressful
3. Be intentional: 14 ways to be intentional every day
When I first began decluttering and simplifying my own life, I didn't have it in mind to be intentional. In fact, I didn't even know what intentional living was!
I just knew that my busy life and busy home was making my body and brain feel overwhelmed. I was being pushed and pulled in different directions by life and I felt I was increasingly losing my way.
I'd lost sight of what I wanted out of life, what was truly and deeply important to me and what made life meaningful and purposeful. In fact, I was too busy running to and fro, juggling kids and work and snatching sleep and energy bars whenever I could.
This wasn't how I wanted life to be, but I wasn't sure how to change it either.
Decluttering my home and simplifying life were how I began to be intentional, even if I didn't realise it at the time.
I made a series of small, daily decisions about what was important and what wasn't. I let go of clutter, kept out stuff and made boundaries to protect the things that were far more important to be just stuffing in my life.
It wasn't without challenges and many times I felt like I'd lost momentum or was 'doing it wrong'. But, gradually, over time, I noticed that my approach to everyday life changed. The choices, decisions, actions, habits and routines that I created and lived by were how I began to live intentionally – deliberately, purposefully and aware.
In this article I thought it might be helpful to share what I did to be intentional every day.
Read the full post: Be Intentional – 14 ways to be intentional every day
2. 20 Things that waste time during the day
Good time management is a super-power. It enables you to get things done that you NEED to do and still find time to do what you WANT to do. We all could do with a little more of that!
Some people are busier than others, some of us have just hit a busy season. Whether you're struggling with an over-stuffed schedule and life, or just need a few tips to manage your time better, I hope this article can help.
Time is perhaps one of your most limited resources. There are many things in life we can make more of, buy more of, or repeat again if we don't get it right first time. Time is not one of those commodities.
Think back to yesterday, last week, last month or last year. What were you doing? Did you savour that moment or wish it was over? Did you want to press fast forward, hit the rewind button or just press pause?
Time waits for no-one so instead of letting it run away like water, let's be intentional about how we invest it. This article is about the things we do that waste our time, often without us realising. Where do you waste time in your day?
Read the full post: 20 things that waste time during the day
1. 20 Ways to simplify your life
From every angle, modern life encourages us to do more, be more, achieve more, spend more. We end up trying to do 'all the things' and then wonder why we feel tired, stressed out or stuck on auto-pilot as one day drifts into the next.
If this feels familiar, I encourage you to pause and think…
How do you really feel about your life and the days that make it up?
Are you busy doing the right things? What would you like to be doing instead?
Do you feel happiness and joy or unsettled and without focus?
When we've got a lot on our plate and feeling overstretched, then perhaps it's time to find ways to slow down and seek a little space and ease – instead of just more chasing, stress and frustration.
Simplifying your life is about focusing on what's important to you. It's about finding easier ways to do the things that you have to do and giving yourself more wriggle room for the things you want to do.
Simplicity isn't a magic wand for an easy life, but in my experience, it definitely makes things easier.
In this post I'd like to share some practical tips which have helped me simplify my own life. Maybe they might help you simplify your life too?
Read the full post: 20 ways to simplify your life for more ease and space
MOST POPULAR SIMPLIFYING AND DECLUTTERING POSTS OF THE YEAR
Whether you're new to decluttering or a seasoned minimalist, a long-time reader or new to Balance Through Simplicity, I hope you enjoyed this little round-up of popular simplifying and decluttering posts from the past year.
If you'd like to start decluttering, don't forget to check out my free Declutter Starter Kit. You might like these guides to simplify your life and simplify your home too!
I love to write and I'm equally (if not more) passionate about the benefits of decluttering our homes and simplifying our lives. But, none of it would mean as much to me without your readership and kind, encouraging words.
Thank you for supporting Balance Through Simplicity in different ways, whether it's letting me into your inbox, taking a free challenge, buying a course or sending me an email – thank you!
I wish you a happy, healthy, decluttered and simplified New Year.