MAXIMISE YOUR TIME
Stop being a slave to your calendar and To Do list.
Declutter your schedule and carve out more time for what matters to you.
Let's Maximise Your Time…
LET ME ASK YOU SOME QUESTIONS…
Time is arguably your most limited resource but do you use it wisely? Perhaps some of these may sound familiar…
You wake up in the mornings struggling to get going but with a million things to do and then go to bed exhausted, struggling to switch off
You're always busy but still never get to the bottom of your To Do list
You have difficulty juggling everything that's required of you and feel pulled and pushed in different directions by an overstuffed schedule
You feel worn down, frustrated, stuck in a rut and desperate for some time for yourself
You need help with getting organised, being productive and staying motivated
You feel like life is a hamster wheel and the faster it goes, the faster you have to run to keep up
If you're nodding in agreement and want to find another way, then keep reading…
HOW DO YOU SPEND YOUR DAYS?
One of my favourite quotes is by author Annie Dillard.
"How you spend your days is, of course, how you spend your life."
Sit with this a moment and it's a powerful reminder of how precious our time really is. Every day that passes is a day you won't ever get back.
If you think back to yesterday, or last week, or last month, can you honestly say that you're spending your days like you want to spend your life?
Most of us have bills to pay, errands to run, things to do and people to see but looking at your life as a whole, are you happy and fulfilled or just feeling stretched and overwhelmed? Maybe we can change that right now…
Go from overwhelmed to organised.
Carve out more time for you…
DO YOU HAVE CLUTTER IN YOUR SCHEDULE?
This was how I felt a few years ago when I was juggling family, work, an overstuffed home and an overstuffed schedule.
Clutter comes in all shapes and sizes and it's not just the sort that trips you up as you walk room to room.
Clutter can appear in your schedule too. If you answered yes to any of the questions that I asked you earlier then it's likely that your time is cluttered too and it's impacting on your life and yourself.
That's why I created Maximise Your Time to help you declutter your time like you declutter your home.
WHAT IS MAXIMISE YOUR TIME?
Maximise Your Time is a downloadable guide and workbook to help you manage your time so it feels like you have more of it for living your best life.
Maximise Your Time is a productivity and time management course with intentional living at its heart. If you enjoy my blog and the message of simplicity that I try to share through my website, then I think you'll enjoy this course!
We'll explore ways you can get organised, be productive, work smarter but not harder, get the right things done, slow down when you need to and carve out more time for the things in life that really matter to you.
Most importantly, we'll explore how you can simplify and be strategic about the things you NEED to do so you have more time for what you WANT to do.
By the end of the course, my aim is for you to have more time for what you WANT to do, not just what you NEED to do.
"The key is not to prioritise your schedule but to schedule your priorities."
(Steven Covey)
This course will help you do just that.
LESS CHASING AND DOING, MORE LIVING
I want to help you stop chasing your tail, losing things, running out of time, stretching yourself too thin, stressing yourself out and flopping into bed at the end of the day wiped out – only to repeat it all tomorrow.
Instead, I want to help you find calm, joy and peace. Life may come with challenges but it also comes with opportunities for fun, happiness, family, friendships, creating memories, making magic and giving yourself time and space to enjoy life (instead of running hard on that hamster wheel).
Maximise Your Time will help you carve out more time for all these things instead of squeezing them out by your squeezed-out schedule!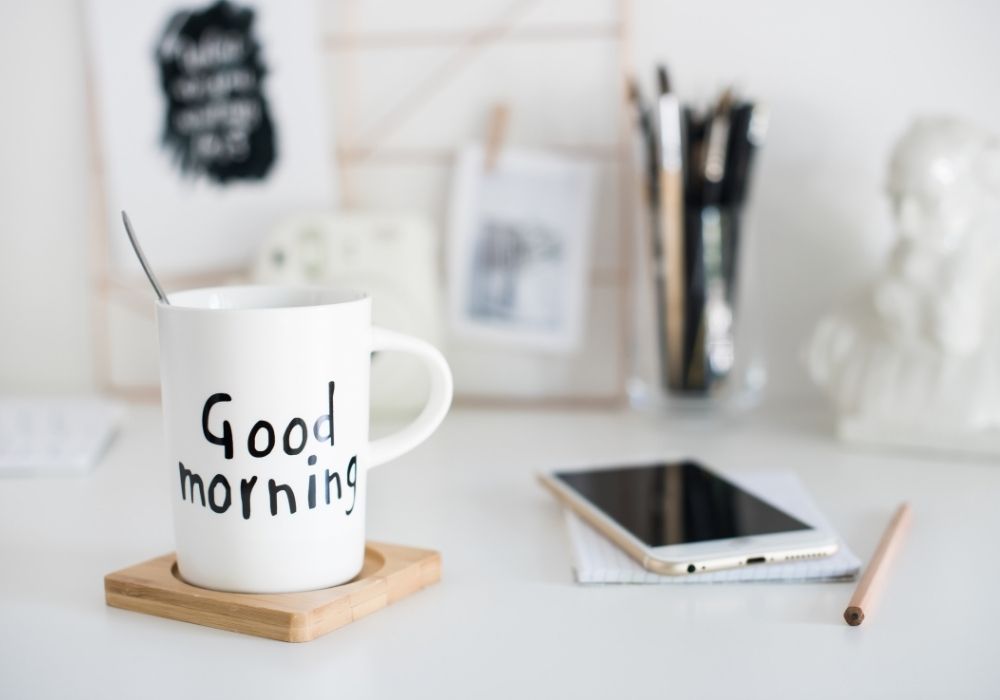 WHAT YOU'LL LEARN
The course will take you on a journey through time – your time to be precise (and how you spend it!).
Introduction
This section of the course includes a welcome and brief introduction to balance, simplicity and me. Just so you know who I am, what I'm passionate about and why I believe SIMPLICITY helps us create a life we love. You'll learn about how the course will work and explore why you are taking it now, what you hope to GAIN and how you want things to be DIFFERENT. Knowing your 'why' will help you know 'HOW'.
1. Making time for what matters
Decide your priorities. In this module we think about reasons why we get so busy, why life gets jam-packed and how to find ways to stop doing this in YOUR life. Instead of always being busy, let's get clear on WHY you are busy and what you want to do instead. It's a question of identifying your priorities, shifting your mindset and making decisions that are right for YOU.
2. Structure your day
Create ease and flow. Your life is made up of your days so let's get your days working right. In this module we build up a FRAMEWORK for your day that's realistic, flexible, practical and suits your life and what you want out of it. Let's establish some great routines and use a PLAN to help you get organised (the key to getting more done in the time you have with less stress!).
3. Productivity
Get the right things done. Being busy is not the same as being productive. You can be busy all day long but still feel like you've achieved nothing. If time is tight or you'd rather be spending your precious time doing other things, the key to getting stuff done is by being productive. This module is all about being EFFECTIVE, not just efficient so you can get the right things done, FEEL GOOD about what you've achieved and then head off to doing whatever you'd rather be doing!
4. Making time for you
Build in self-care. If you feel like your own needs and self-care are bottom of the list and you never get down that list far enough to make time for you, then this module is just for you! Modern life encourages us to do more, chase more and achieve more but there's huge VALUE in slowing down and taking time out for yourself to relax and RECHARGE. Let's look at ways we can deal with some of the biggest drains on your time and energy and give you some time back for yourself.
5. Getting organised
Plan and prepare. Some people love being organised and it comes naturally and others struggle. Wherever you fall on the organisation spectrum, I hope this module and the CHALLENGES will give you some ideas to organise your home, your schedule and routines and your filing and storage. Being organised will help you find things quicker, be more efficient, STOP WASTING time and possibly give you clearer, clutter-free counters!
6. Time management tools and tips
Expert time tips. This is a course about time management and productivity so I'm including a round-up of my favourite PRODUCTIVITY HACKS from the experts! These are little tricks to help you get MOTIVATED, stay focused and use your time wisely. Choose where to concentrate your energy for the best results. This module is about frogs, tomatoes, batching, MITs and more.
7. And finally…
What could be next? This is the last module where I leave you looking back on what you've learnt and looking forward to what maximising your time can open up for you in the future. Clearing the clutter in your calendar is just one aspect of simplifying your life but it's not what you're getting rid of that counts. It's what you can DO with that space that matters. You'll be able to access further RESOURCES and workbooks to work through and BOOK SUGGESTIONS for further reading when you're ready.
ABOUT THE COURSE
Maximise Your Time is a downloadable PDF guide and workbook.
It is 110+ pages long, split into 7 modules.
There is a variety of material including lessons to read, question prompts, links to additional resources and challenges to help you apply what you're learning to your own life.
You won't receive a physical copy in the post but upon payment you'll receive a link to download your copy which you can save and print.
I update the PDF regularly and you can opt in to receive these updates automatically.
Work through the guide at your own pace so it fits around you and your life. Re-visit it whenever you feel you need to.
Unfortunately, due to the digital nature of this product, refunds are not available but please reach out to me if you have any queries at hello@balancethroughsimplicity.com.
I want more time and I'm ready to start right now!
WHY I CREATED THIS COURSE
Struggling to find more time for what matters to YOU? I know how that feels and I'd like to help…
When I first began simplifying and decluttering my home and life I began by getting rid of the excess stuff in my home. It was lovely to have a clearer, calmer home that was easier to manage. But this was only just the beginning of the story…
The life-changing benefit of simplifying life was actually a much more precious commodity – extra time.
Time to play with my kids
Time to chat with my husband
Time to laugh with my friends
Time to pursue hobbies
Time to rest and relax
Time to enjoy life
Time to stress less, live more
All of which I hadn't had time to do when I was busy doing everything but not actually being really present for much of it.
Time is the one thing that we can't get back and I was fed up of spending my time rushing, doing, chasing and being stretched too thin. Exhausted by life but not able to find a way to slow down and find time to make changes.
Clearing my clutter of course made my home easier and quicker to look after but there were other things I did to clear the clutter from my schedule.
Maximise Your Time is a guided workbook to help you take ownership of your time and how you'd like to spend it.
I'd love to help you have more time for what matters.
SOME LOVELY COMMENTS…
You don't have to take my word for it! Here is some lovely feedback from past students…
"Thank you for this course. I didn't know what to expect when I joined. My family said I was stressed out all the time but taking this course and putting into place some of what I learnt, made me feel happier and less stressed about things. Thank you." (T.P. Woking)
"I loved the challenges. It's easy to read things but another to put them into practice. This course helped me appreciate that time is precious but it's a lot up to me where I choose to spend it and how." (M. N. Worcs.)
"Beautifully written but full of practical advice and helpful tips. If you're feeling too busy but not sure what to do about it then this course is a great start." (B.R. Dublin)
"I hadn't realised how much time I wasted on things that didn't deserve my time in the first place. It was an eye-opener!" (S.R. TN)
READY TO MAKE THE MOST OF YOUR TIME?
Maximise Your Time is a gentle, compassionate but motivating course to hold your hand and guide you through getting your schedule and days simplified and organised. I ask you to both reflect and take action!
Through reading, questions, journal prompts, actionable steps and challenges, I encourage you to get clear on what you want from your life, your priorities, and how you can make time for them amidst all the other things you have to do in your every day.
By the end of the course, I hope that you're spending your days like you want to spend your life and that you have time to live that life to the full.
Your time is precious.
Let this course help you make the most of it…