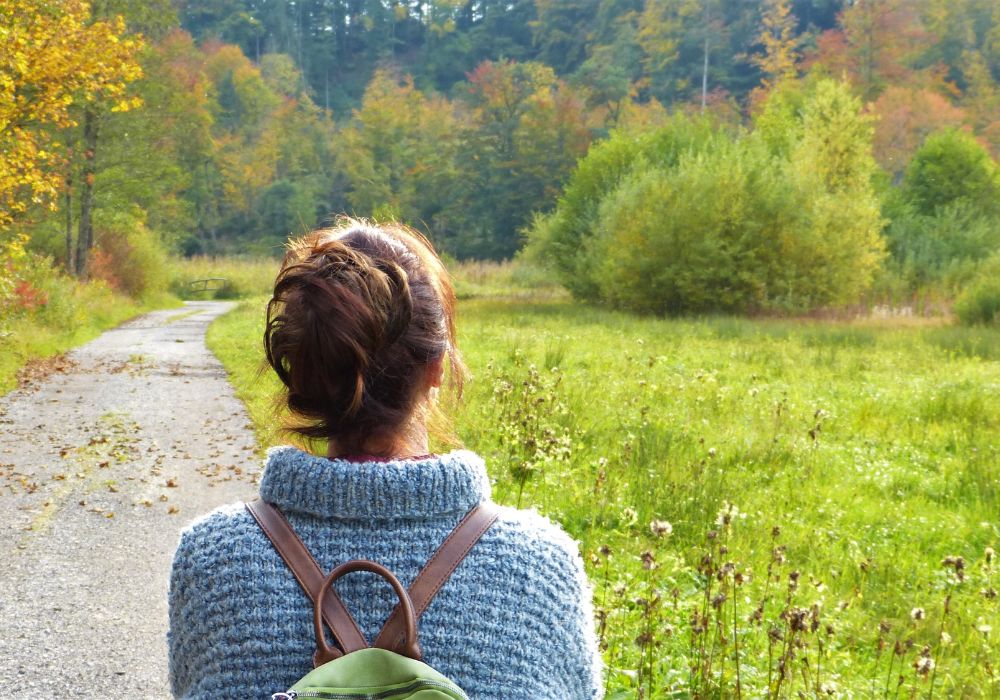 HELLO AND WELCOME!
Hello, I'm Antonia and welcome to Balance Through Simplicity! This is a blog and website to help you declutter, organise and simplify your home and life.
Modern life can be tough. We're encouraged from every angle to do more, achieve more, buy more, BE more… But more of all these things doesn't mean that we're happier or more fulfilled. Quite the opposite sometimes.
If you're feeling overstretched or overwhelmed, unsettled or frustrated with a busy home and busy life, I hope I can help.
Let's find a way to declutter and simplify your home, schedule, heart and mind and create a better balance through simplicity! Read on for a tour and snapshot of what my site is about…
ABOUT ME
Read more about me if you're new around here and would like to get to know me and my story. You'll find out why I'm so passionate about sharing the message of simplicity, plus there are more links and ways to connect with me and keep in touch!
WHY THE BLOG?
I know how it feels to struggle through your days. A few years ago I was juggling a career with a young family. I was working hard and burning the candle at both ends, desperately trying to give 100% to everything – my job, my husband, my kids, myself.
The irony was that I was working so hard for a better life, but I didn't have time or energy to enjoy this better life. My life was cluttered and far from simple and it took a toll on my physical and mental health.
Although I knew things needed to change, I wasn't really in the right frame of mind to make those changes. I didn't have the energy and time to know what to change, let alone how to do it. Eventually I made it happen and I've never looked back but it wasn't easy. If you're in a similar position to the one I was in, I hope I can give you encouragement, support and motivation.
I want to share what I've learnt through a decade of simplifying to help others do the same, just with less mistakes and false starts than I made. That's why I began this blog.
POPULAR ARTICLES
There are many articles on this site and it can be a little overwhelming to begin with! To make it easier for you to find your way around, I've listed my favourite and most popular articles. You might like to make a start with these…
SIMPLIFY YOUR LIFE
Life is busy, complicated and rarely fits into nice little neat boxes. We often lurch through the day and don't have time, energy or space to press pause so we can work out how to make life easier and less stressful.
How you simplify your life may look different to how I simplify mine, but here are some ideas which you might like to explore as a starting point:
LEARN HOW TO SIMPLIFY YOUR LIFE >>
DECLUTTERING
Decluttering is a popular tool for creating breathing space in our homes. For many of us, home is our sanctuary from the outside world and is a safe place we can relax, reset and recharge. If you're an introvert and Highly Sensitive Person (HSP) like me, you'll know how important your home environment can be.
I believe that effective decluttering requires a clear vision of what you're trying to achieve and that's the kind of decluttering I like to teach here. Yes, you'll find checklists and challenges but you'll also find a mindful and heart-centred approach to decluttering too.
LEARN MORE ABOUT DECLUTTERING >>
MINIMALISM
Minimalism is a lifestyle that encourages us to focus on our values and priorities, not on the materialistic or shiny things that modern life tends to push our way. I firmly believe that minimalism can support many of us to lead a rich and fulfilling life, just with less stuff to get in our way and hold us back.
Far from the cold, bland, rigid and impractical lifestyle that minimalism is often mistaken for, I teach a gentle, heart-centred and realistic minimalism. It's important to me that you find your own version of minimalism that feels right to you.
I love to share my own minimalist journey (and how it works with a busy family and the eternal work/life juggle) with those curious enough to spend time on my site.
LEARN MORE ABOUT MINIMALISM AND THE MINIMALIST LIFESTYLE >>
INTENTIONAL LIVING
Living a meaningful life is what led me to explore simplicity about a decade ago. If you're feeling frustrated, fed up, out of sync with life and the direction you'd like it to go, I hear you. These were the reasons I sought out a clearer, calmer, more compassionate lifestyle where I could strike a better balance between what I needed to do and what I wanted to do.
An intentional life might look different for all of us in the detail, but the guiding principles are an awareness of what we let in and keep out of our life and taking purposeful action to create our best life. That doesn't mean that life is perfect or easy, but there's much more flexibility and wiggle room for when life throws a challenge or two our way.
In this section you'll find articles on self-care, mindset and personal growth to help you explore what an intentional, meaningful life looks like for you.
LEARN MORE ABOUT INTENTIONAL LIVING >>
PRODUCTIVITY AND TIME MANAGEMENT
Time is, arguably, our most limited resource and it's the one that I lacked the most when I was struggling. Yes, my home and life were overstuffed but what I really wanted was more time – for myself, my family and my peace of mind.
Clearing clutter and being a better guardian of my energy, mind and health, was a great starting point for a slower pace of life and more emphasis on being truly present for living the life I'd worked so hard to build. However, being strategic and intentional with my time was a game-changer.
LEARN MORE ABOUT PRODUCTIVITY AND ORGANISATION >>
EXPLORE MY SITE
As well as hundreds of articles on the blog, you might like to look at my free resources or check out the workbooks and resources in my shop.
JOIN THE FREE FACEBOOK GROUP
Decluttering isn't always easy so it's sometimes helpful to share stories, struggles and successes with others on their own simplicity journey. I run a free Facebook Group which offers plenty of encouragement and motivation. I pop in there regularly so feel free to share tips, ask questions and get inspiration! Click here to join the Facebook Group.
SUBSCRIBE AND GET A FREEBIE!
To get regular simplicity inspiration be sure to find me on Facebook, Instagram and Pinterest.
However, to make sure you never miss a post, I encourage you to sign up to receive my weekly emails. No clutter, just tips and advice on how to simplify your life and sometimes a special offer too!
You'll also get my FREE 19-page Declutter Starter Kit right away to welcome you in. It's packed full of tips and practical projects to help you declutter your home and life and keep that clutter away!
Pop your details in the box below to get started…