12 WAYS TO RE-SET YOUR HOME IN A FLASH
What happens if a friend phones to say they're popping over to your house in 10 minutes for coffee? Or your mother-in-law just drops by to see the grandchildren? Do you go into panic mode about the state of the house and what your visitors will think of you and how you look after yourself?! Stop running around like a headless chicken and check out these 12 ways to reset your home in a flash.
There's a free Setting up Routines toolkit for you to download to help you set up routines for housework and generally getting more organised around the home.
12 WAYS TO RESET YOUR HOME IN A FLASH
#1 Get everything off the floor
Being able to see the floor without being covered in lots of toys, shoes, clothes and more will instantly make your house seem bigger and tidier and it's less of a trip hazard.
#2 Plump and straighten all the cushions
Give each cushion a shake, restore its shape and lay them out neatly on the sofa and chairs. Don't let the kids roll on them or use them as stepping stones when they pretend the floor is hot lava!
#3 Dirty mugs, glasses and plates should be in the kitchen
Do a quick sweep of the house to make sure there's no dirty mugs etc left out.
#4 Check the bathroom
Grab some baby wipes and give the bathroom and toilets a wipe down. Make sure there's no toothpaste smears in the basin, drips on the toilet seat and that the toilet paper is on the hook rather than unravelled over the floor. Make sure there's enough soap and a clean towel available.
#5 Grab a laundry hamper
Gather up any toys that are lying around. Put them all in the toy box/children's room, wherever you keep your toys. If you don't have a specific place to keep your toys, make a mental note that you need to find some suitable storage asap!
#6 Double-check the kitchen
Make sure the surfaces are as clear as possible, give them a quick wipe. If you've got dirty dishes then make sure they're all in the dishwasher or give them a quick rinse and put them away.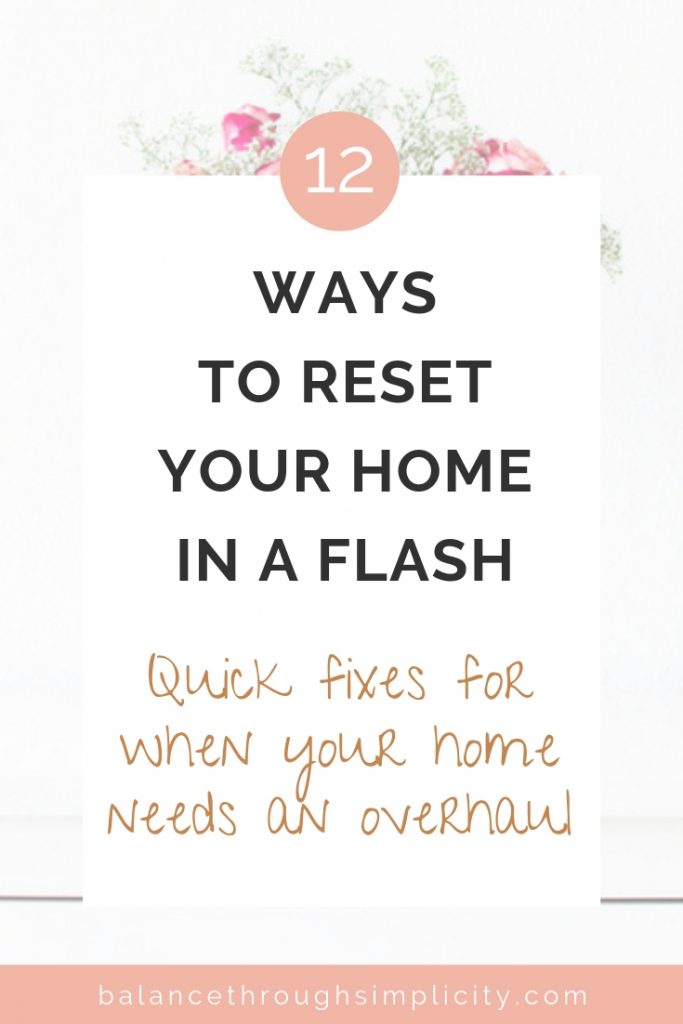 #7 Grab the laundry hamper again
This time go around the house putting everything that's in the wrong place into the laundry hamper. Put it out of sight for now and make sure you go through it later to put everything back where it belongs.
#8 Open the windows and curtains, spray some air freshener
Let some light into your home and make it fresh and airy rather than dark and gloomy.
#9 Hoover
Now the floor is clear and you can walk around without having to step over anything, give it a hoover if you have time.
#10 Shut the doors
If possible, close the door on any rooms you'd rather your visitor didn't see.
#11 Flick the kettle on and put some biscuits out
You'll look like a domestic goddess and a wonderful host (even if you're not).
#12 Remember
In general, your guests are here to see you or your kids, not your home. If you feel like they're more intent on snooping to criticise than enjoying spending time with you then maybe they're not the friends you thought they were!
This should all take about 10 minutes. If it takes you much longer then perhaps your home needs a more serious declutter! Check out the rest of my site for some ideas and projects to get you started or click here for some guidance.