HOW TO SET GOALS THAT REALLY COUNT
Goals are useful if you're looking to make changes in your life and not only want to take action, but to make sure that you follow them through and be accountable to yourself for achieving them. There are so many goals that you could work towards that sometimes it's difficult to know where to start. To help create achievable, realistic goals that focus on some of the most important aspects of your life, check out this post on how to set goals that really count.
WHAT ARE GOALS?
Goals are specific targets or objectives that we identify and set out to achieve in a specific timescale.
They help us get clarity over our life now, where we'd like to be in the future and any changes that we need to make along the way.
Goals keep us focused and ready to embrace the opportunities of life instead of being overwhelmed and struggling to get through it!
WHO SHOULD SET GOALS?
Goals are for everyone. It doesn't matter whether you're in retirement, a student, striving forward at a career or a stay-at-home mum. The world needs all sorts of people to make it go around and everyone can benefit from having goals to help them go for what they want.
A quick note if you're a mum – I often hear mums saying that there seems little point having goals when they're 'just a Mum', 24/7 in charge of little ones with no time for themselves. Setting goals seems a bit unrealistic beyond a goal for a good night's sleep or five minutes to yourself! Don't worry, I've been there and I get it!
But life comes in stages, so you might just need to adapt your goals for your current life stage and keep some of the bigger, more ambitious ones back for when the kids are older!
So, whoever you are and whatever you're doing, the bottom line is that goals are for everyone! Now let's look at WHY they're important!
WHY SHOULD YOU SET GOALS?
#1 Goals help you achieve things
No matter what season of life you're in or who you have in your life, if you want the best for your family and yourself then you need to set yourself some goals. Goals will help you create opportunities, learn new things, try out different experiences and lead by example.
Goal-setting means you're not willing to settle for 'just making do' but instead want to embrace and take on the challenges of life with an open heart, mind and arms.
Goals will drive you forward and stop you from just 'making do' when change is possible!
#2 Goals stop you wasting time
It's so easy for time to slip by when we're caught up in the daily, often mundane, routine of life. One day drifts into the next. Before you know it, your kids are grown up and you've gotten older.
Don't put yourself in the position where you wish you'd done something differently. Don't think about the 'what if?'. Don't regret what you've done, but even more importantly, don't regret what you haven't done.
Set yourself goals so you can identify and prioritise what's important and stop wasting time on things that don't really matter in the grand scheme of things.
#3 Goals help you set a direction for your life
If you don't set goals then you might well still achieve a lot, but how can you be sure that what you'll achieve is actually what you wanted to achieve? If you had a choice, would you have chosen a different path in life, or should you have waited for a different set of opportunities, but did you just take what was on offer at the time?
Setting goals means you can determine what YOU want out of life and take the necessary steps to get there.
You can decide what you want to make happen, when and how. You can set the direction for your life, rather than life just happening to you.
#4 Goals help you be more accountable
If you don't set goals, then you've no tangible record of what you've got planned for your life and your family. It won't matter if you don't get to where you wanted to go, or do what you wanted to do, because you never properly determined what your goals were going to be in the first place.
You probably didn't write them down anywhere and you might not have told anyone else that you've set them. So, who would know if you didn't achieve them? There's no-one and nothing to hold you accountable, so you're less likely to have the encouragement and motivation to achieve them.
Setting yourself goals and going through the goal-setting process means that you have a visual record of what you want to achieve and the action-steps you need to take.
You'll know when you haven't met your goal and (most importantly) why, so you can work out what needs to change to further help you meet your goal.
#5 Goals help you focus and prioritise
When you set goals you're asking yourself to think about your life and what's most important to you. You determine your priorities and everything else falls away. If you haven't taken the time to actually work out what you want from life, then setting goals will force you to do this.
You'll need to think about your life in its different stages. You look at the whole picture, from what you do on a daily basis to the legacy that you leave behind at the end.
Goals encourage you to focus on what's truly important and a priority to YOU.
HOW TO SET GOALS
The process you use to set goals is vital to making sure that the goals you set are realistic, achievable and in line with what you REALLY want.
You can grab your free copy of my Goal-Setting toolkit to help you with this later in this post.
To get you started, here are a few things for you to think about…
THE GOAL-SETTING PROCESS
Choose a quiet 20 minutes to sit down and reflect on what you want from life.
Grab a notebook and pen and sketch out three sections – short term goals, medium term goals and long-term goals.
Brainstorm where you want to be at each of these stages – what you want your life to look like and what you'd like to have achieved.
Now look at each section in turn – think about your priorities for each section.
Write down your top five goals for each stage.
Underneath each of these goals, list three action points per goal for how you're going to achieve these.
HOW SHOULD YOU WRITE YOUR GOALS?
Goals are things to set for yourself. You should start them with 'I' wherever possible. For example, I will …, I want …, I shall …
Goals are statements that require you to take action. Try to use words that invoke positive action, for example, I am going to … or I will …, rather than 'I hope … or I will try to …'
Goals shouldn't be based on other people or circumstances as you are only in control of your own decisions and choices, not those of other people. For example, 'I will lose weight when my family eats healthier'. Change this to 'I will lose weight by choosing healthy meal options for myself.'
Goals usually have a specific timescale. Try to decide when you want to have completed your goal or a timeline for the different action points.
And, of course, you should write down your goals so you have a visual record. Keeping them in your head means they could be forgotten about!
GOALS FOR YOU AND YOUR FAMILY
So, we've now taken a look at WHO would benefit from having goals (everyone), WHY we should set them and HOW to write them. Now it's time for me to give you a few ideas for what some of those goals could be! No excuses now for not taking action and really making some changes!
#1 Goals for your body and mind
You probably have some, if not many, people relying on you. It's vital that you stay strong – physically, emotionally and psychologically, to withstand the stresses and strains of life and you can be there for those who need you for as long as possible.
Don't set yourself up to fail by setting goals that aren't realistic or in line with your current life and commitments.
Choose to improve your body and mind in ways that you know you can carry on, even if it's one baby step at a time. If you set unrealistic goals that are just too massive or far off, then you're more likely to give up.
Here are some examples of goals you could set to benefit your body and mind (remember these are just ideas to get you thinking):
To get fit so you can run a certain distance in a certain amount of time
Losing XXX amount of weight in XXX timescale
Walking XXX steps or distance per day
Attending an evening class once a week
Reading XXX books per month
Taking up meditation and practicing this daily
#2 Goals for your family
Goals are usually personal targets and objectives that don't rely on anyone else being involved in their success. However, I believe that it's possible for YOU to set goals for yourself that benefit and affect your whole family.
Some examples could be:
Trying to be more patient or calm with your children
To stop shouting so much
To implement strategies for everyone in your family to have less screen time
To work towards a better work-life balance
To find ways of spending more time together as a family
To help your kids argue less and be kinder to each other
To establish regular mealtimes where you can all sit down together to eat
Depending on the goals, you'll need to think about what kind of timescale or measure of success you're going to track your progress on. For example, if it's to stop shouting so much – maybe you could try to stop shouting for 30 days in a row! Can you do it?!
These are just a few goals for your family that YOU can make the first step in implementing. Can you think of any others?
#3 Goals for your home
I can hear you say it… she's going to be talking about decluttering again! Well, yes!
Decluttering is a goal but it's not the end-game. The point about decluttering is not only about what you keep and what you choose to get rid of, but what it can give you afterwards. If you have less stuff to look after, then you have more time for other things.
Set yourself some goals for your home. Work towards them with determination and be prepared for some small set-backs (like when the clutter tries to build up faster than you can keep on top of it).
You'll find that, over time, you'll feel more on top of looking after your home despite spending less time looking after it. Just think what you could do with all that free time instead?
Here are some goals for your home that you could think about setting:
Declutter your entire home – have a major clear-out, set yourself a timescale, and come up with an action plan
Don't buy anything new for your home that's not essential for a set period of time
Get rid of some of your excessive storage space and only keep what items will fit in the storage space you have kept hold of
Set yourself a challenge to declutter one room or area of your home per month
Get on top of your cleaning and household routines (and resolve to stick to them) to make maintaining your home quicker and easier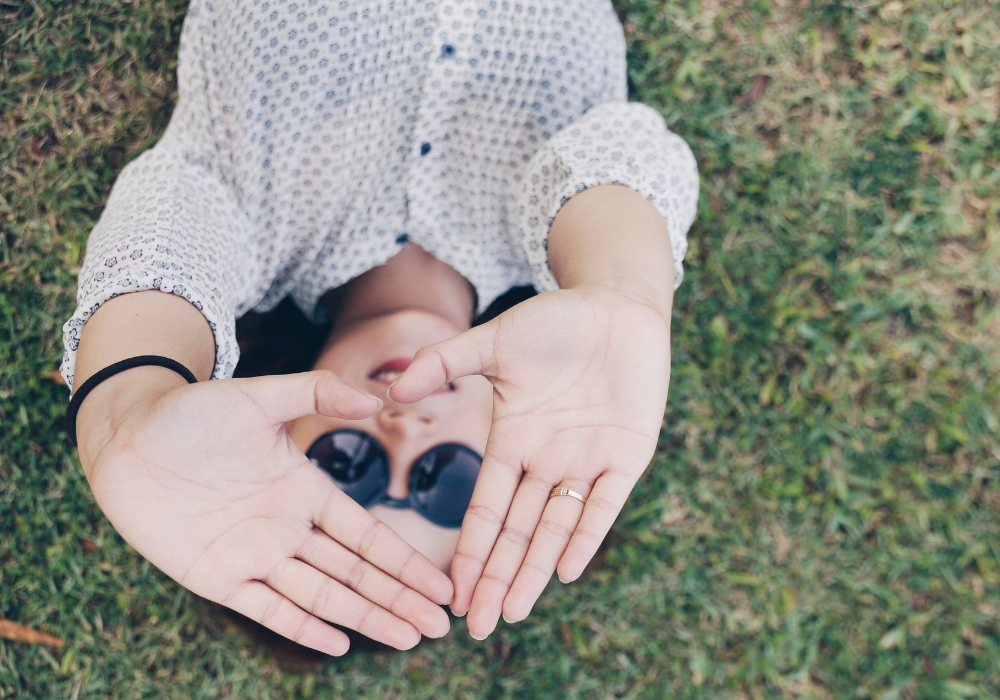 #4 Goals for your finances
Setting goals for your family finances depends very much on your personal situation. However, as we all need money to live, setting goals for your money management is something that most of us can benefit from. Here are some examples:
Make a plan to become debt-free by a certain timescale
Resolve to become more intentional about your shopping and spending habits
Cut down or cut out credit cards and only spend what you have
Create a monthly household budget and stick to it
Set a target for putting aside a certain proportion of your household income each month into a savings account and watch it grow
#5 Goals for your relationships
It's so easy to forget prioritising our relationships when we're busy with our lives. Relationships come in lots of different shapes and sizes. So, here I'm talking about all your relationships. Your relationships with your children, your partner, your parents, your family, your friends, your work colleagues and so on.
Each different relationship requires something different from you, but they all need work (and some more than others!). Set yourself a goal to prioritise the main relationships in your life with action steps on how you're going to work on them!
REMEMBER!
All the goals above are just examples I've brainstormed to help you understand the different areas of your life that could benefit if you set goals.
Remember that each goal you set will need to be in the form of a positive visual statement, with an actionable step and a definite timescale!
Let me know in the comments below whether you've got anything to add!